The U.S. says Iran has seized commercial oil tankers in the Persian Gulf area.
In a sign of rising tensions between the U.S. and Iran, U.S. Marines are poised to be placed aboard commercial ships traveling through the Strait of Hormuz to help stop Iran from seizing or harassing them, a U.S. official said Friday.
The U.S. is considering multiple options, and is likely to offer protections to ships that are U.S.-flagged, carrying crews that include U.S. citizens, or bringing cargo to or from the U.S., according to the official.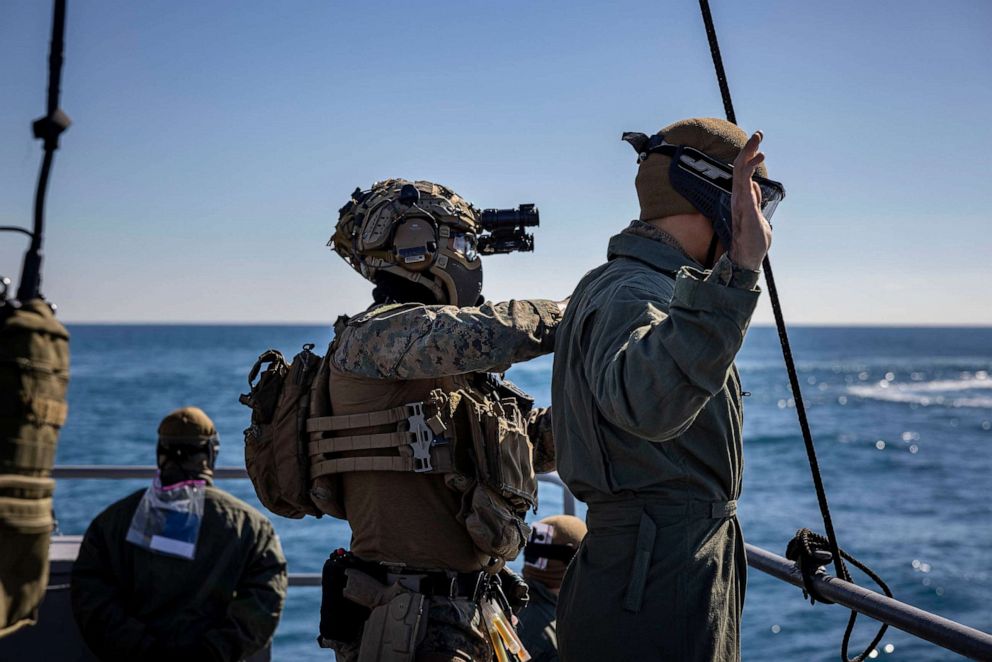 The commercial shipping industry has been made aware that this option is or will become available on a voluntary basis. The U.S. now is waiting for commercial shipping companies to request protection.
A senior White House official told ABC News while the plan likely will be approved, no final authorization has been given to U.S. Central Command to go forward.
The White House official did not comment on the potential for miscalculation or escalation with Iran, referring questions to the Pentagon.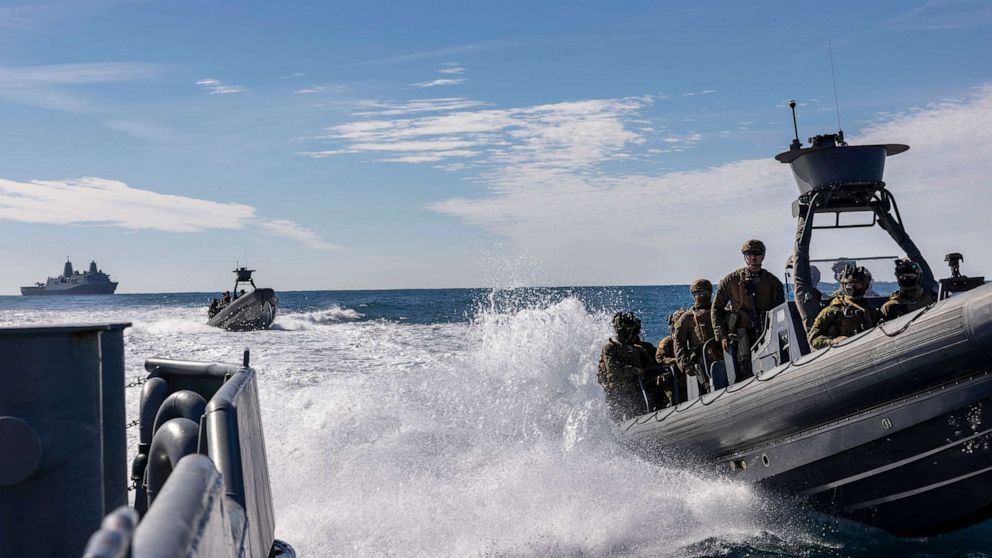 For the last two weeks in Bahrain, members of the 26th Marine Expeditionary Unit have been training to protect ships in 20-man teams, according to the U.S. official.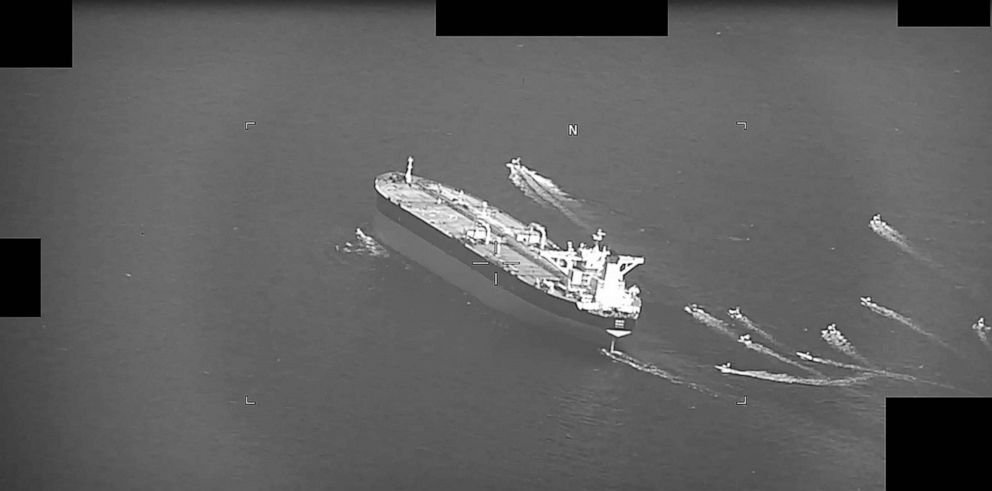 They were flown in ahead of the bulk of their unit, which will arrive in the region soon aboard the USS Bataan and other ships being sent in response to what Central Command said were "recent attempts by Iran to threaten the free flow of commerce in the Strait of Hormuz and its surrounding waters."
The U.S. has also recently sent F-16 and F-35 fighter jets to the region.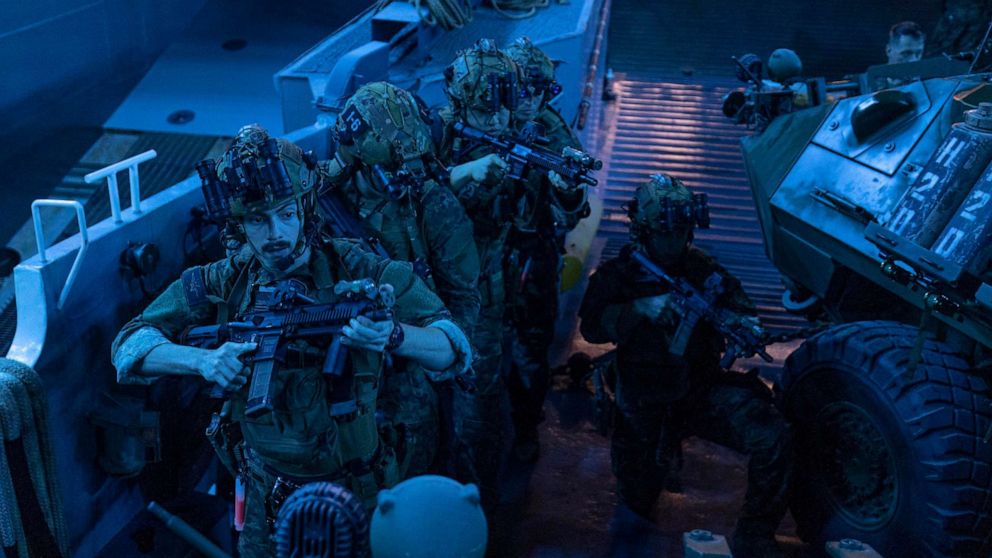 "Since 2021, Iran has harassed, attacked or seized nearly 20 internationally flagged merchant vessels, presenting a clear threat to regional maritime security and the global economy," a U.S. Navy release said in July.
Last month Iran attempted to seize two commercial oil tankers in the Gulf of Oman, opening fire on one of them, according to the U.S. Navy. In May, Iran seized two merchant ships within one week.
The U.S. official said the presence of Marines aboard civilian vessels is expected to be a strong deterrent to Iran. And while their mission would be defensive, the Marines would have the right to defend themselves as necessary, the official said.